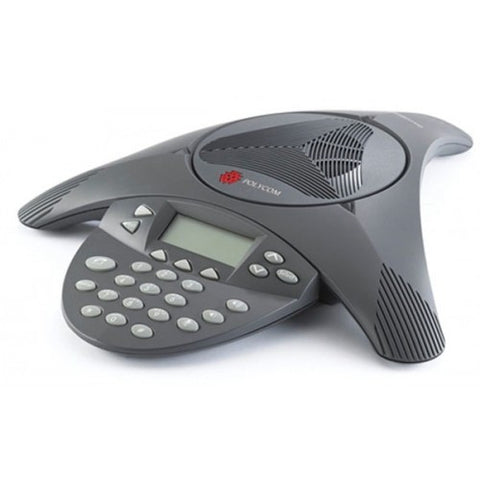 Polycom
Polycom SS 2 EX Expandable Conference Phone with Display - NEW
---
Polycom Soundstation2 EX Conference Speakerphone, shown with Optional ($149.00/pair) microphones.
Polycom SoundStation 2 Expandable is the ideal conference phone for midsize to large conference rooms that seat up to 30 participants.
It delivers exceptional performance and voice quality, making your conference calls clearer and more productive. SoundStation2 also provides natural, simultaneous, two-way conversation without the clipping or drop-outs that are common in traditional speakerphones. Users can speak in a normal voice and be heard clearly up to ten feet (3-meters) away.
For crystal-clear conferencing, Dynamic Noise Reduction (DNR) actively removes background noise such as projectors and ventilation systems
360-degree microphone coverage with intelligent mixing highlights the person speaking, not the distracting ambient sounds
No more buzz technology resists interference from mobile phones and other wireless devices, delivering clear communications without distractions
---
Share this Product
---
Other Products in this Category