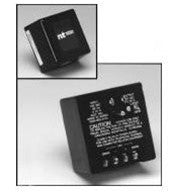 Nortel Networks
Norstar Station Auxiliary Power Supply (SAPS) - NT8B60CA
---
The SAPS (Station Auxilliary Power Supply) is used as the power supply for the Key Lamp Module and RAD.
Norstar part number NT8B60CA.
NOTE: There is no return or exchanges on power supplies
 Installation note: The NT8B60CA may have two or four terminals.  The four-terminal version has only two functional terminals (the other two are marked SPARE and serve no purpose for Norstar installations).  Both models are functionally identical - have "+" and "-" terminals.  

When using the SAPS for the KLM on an M7324 - The positive lead connects to the black and white leads.  The positive lead on the SAPS connects to the yellow and blue leads.  A six conductor line cord must be used (one pair for the digital signal and two pairs for the SAPS to power the KLMs).
---
Share this Product
---
Other Products in this Category