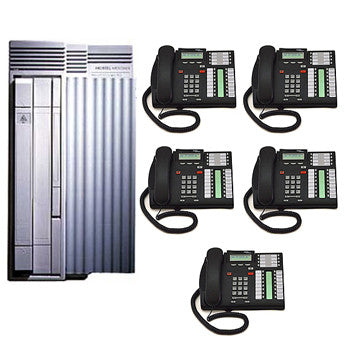 Nortel Networks
Nortel Digital CICS Phone System with 3 Year Warranty
---
Refurbished Nortel Networks, super reliable, Meridian "Digital" phone system.
Telephone system is expandable to 8 lines, 24 stations. System currently equipped for up to 4 Bell/Rogers lines with Caller ID and 5 Display phones. Includes complete set up, programming and installation of up to 5 phone cables and jacks in Toronto GTA .
"Like New" Nortel Digital CICS with Full 3 Year Warranty!
Includes:
Nortel CICS Control Unit

4 port Caller ID line card

5 – T-7316e Re-manufactured Display Phones


3 Year Warranty

Installation and programming in Toronto GTA*
* Note: System installation assumes Bell/Rogers lines are in place and is usable.
Telephone system requires cables from a jack in each office to a telephone system distribution panel (BIX) Can work with existing cabling if it is done to industry standard. Voice and Data network cables and jacks can be expertly installed at very reasonable prices.
---
Share this Product
---
Other Products in this Category